Band breakups have often been a sign of new beginnings for artists, but for Eric Pfeiffer, it signaled a complete change in direction.
"I actually did the album art for our band," says Pfeiffer. "So when I figured music school wasn't my next move, I decided to study art."
The Seattle-based illustrator currently works as a concept artist for video game developer Bungie, collaborating with art directors and writers to put together conceptual thesis for games such as Destiny 2. A dream gig, some might say. But it took a journey to get there. Pfeiffer actually started out doing spot illustrations.
"At first you feel like just a pair of hands," he says, reflecting upon his early career.
Most of the work he was doing for magazines, including ESPN, Wired, Fortune and Sports Illustrated, was one-off and directly assigned by the editorial team. He then moved onto creating art for comic book covers, and eventually signed on for his first full comic book, a series called Arcadia.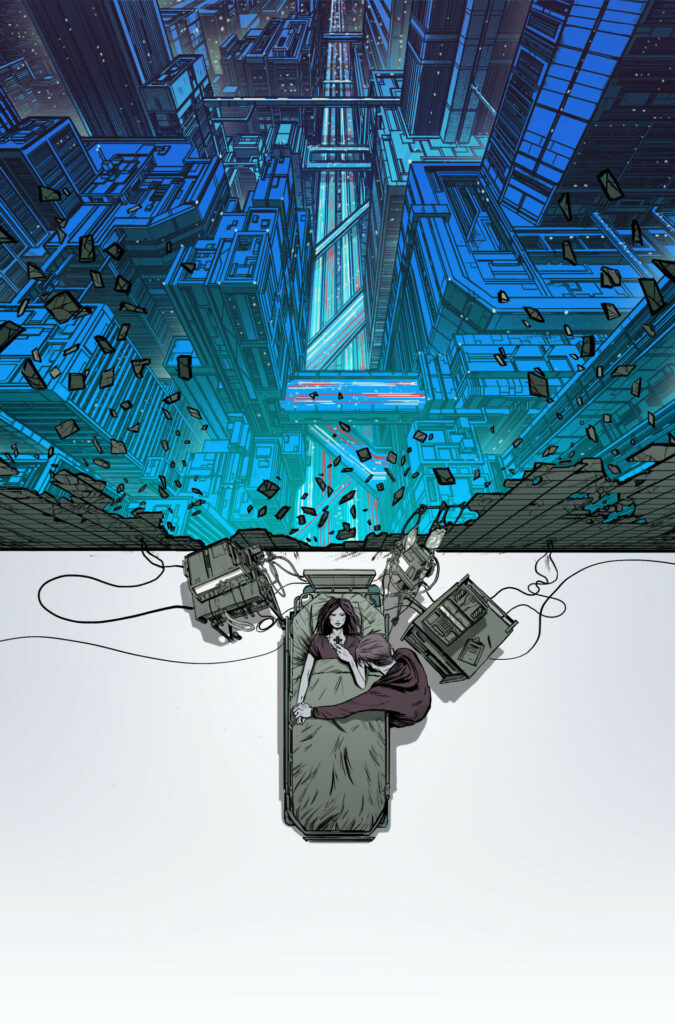 "That's when I finally began feeling collaborative," says Pfeiffer. "But after Arcadia was finished, I signed some bad contracts and was ready to move on."
Where to next? Concept art.
The technical process for concept art becoming what we see on screen begins with wire framing, moving into low fi, high fi, then finally development — but the design process is what the final product stands on, well-rooted in an idea that supports the narrative.
"The emotional process is different each time," says Pfeiffer. From creating mood boards to studying sculptures, vases, and history, he takes elements from the real world to inspire the fantastical.
With NFTs entering the mainstream and creating a new narrative around digital art, an industry that Pfeiffer has been entrenched in for nearly a decade, he practices skepticism towards the idea that the boom will benefit artists like himself.
In the world of concept art, "we work so hard to create art that is unmistakable," says Pfeiffer.
"Then the art world says, 'everyone that makes something that looks exactly like this gets a million bucks.'"
He's not alone. There are many artists who aren't sure if monetizing their work in the form of NFTs is for them — although interest in the space is undeniable.
As for his favorite piece of art that he's ever worked on?
"Some is under lock and key, nobody will ever see it," says Pfeiffer. "It changes all the time. But hopefully, my favorite is always the last thing I did."
Check out Pfeiffer's pieces on his website, and be sure to subscribe to Voice's newsletter for exclusive access to upcoming virtual events like 'In Creator Company.'